Ensure you are using Chrome or Firefox
(Internet Explorer, Edge and Safari don't fully support WebRTC…yet)
Download Chrome!
Download Firefox!
Make sure your internet connection is decently strong to avoid having your connection to the call drop, and to ensure the audio isn't choppy and laggy. If possible use a wired internet connection instead of wi-fi.

You can check your speed here:
Speed Test
And check your connectivity with this test:
Connection Test
Quick Fixes
If you have problems connecting by web call, the best choice may be to simply close web call to connect a different way, such as by phone, Broadcast (webcast), or Skype. Otherwise, you may miss several minutes of your event trying to troubleshoot web call.
Another "quick fix" is to try using a different web browser, i.e., if you first tried with Chrome, try Firefox instead, and vice-versa.
A final thing to keep in mind is to make sure you don't have too many other applications open as they might interfere with your seminar in unexpected ways.

When your web call connection first opens:
Make sure you click 'allow' or 'always allow' to access your microphone/camera.
If anyone is having trouble hearing (or seeing slides):
Check to make sure that the conference has started. If there is no host on the line (you hear hold music) it may be that the host has not joined yet or the event has not begun and in that case you should check the information the host gave you.
Microphone Issues
In Firefox: To change your microphone and make sure you always allow the connection from the "share selected devices" drop-down menu.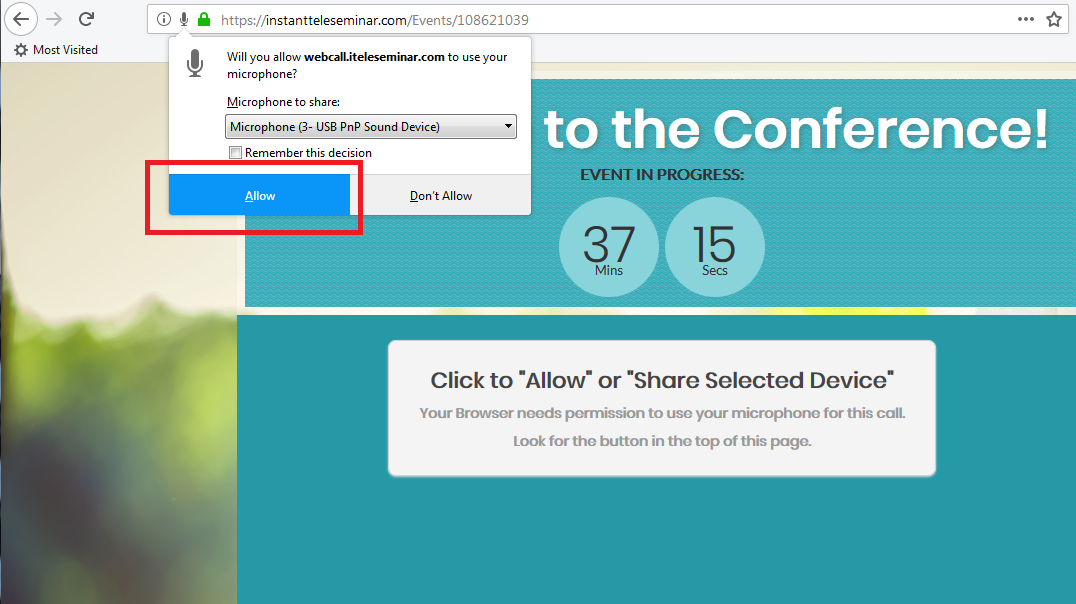 Note: You may need to refresh after making a change to ensure it takes effect.

In Chrome: To make sure you are allowing our system access to your microphone click 'Allow'.



If that doesn't work you should check your system preferences, and ensure your input and output are set to the correct device. If you are using any microphone that is not the default this is particularly important. Instructions on how to do that for PC and Mac are below.
On PC: On your desktop click the Start Menu and find the Control Panel. In the Control Panel click the icon labeled Sound. In that area you will see the choices below. Make sure the proper devices are selected for your input and output. Always remember if you want to save what you have done you have to exit by clicking the OK button and not the red X.
Note: Different versions of Windows may have slightly different steps to access the Sound settings.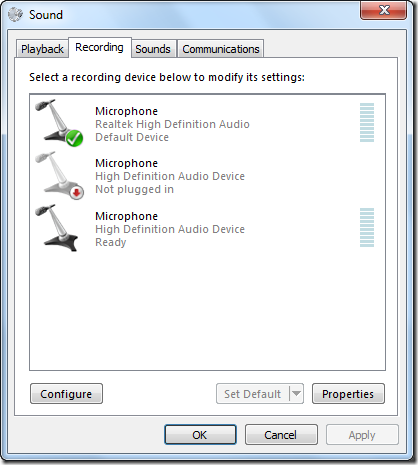 You can see Microsoft's instructions on how to check the configuration for Windows 10 here.
How to set up and test microphones in Windows 10
On Mac: Choose Apple Menu then System Preferences , then click Sound. In that area you will see the menu below. Make sure the proper devices are selected for your input and output.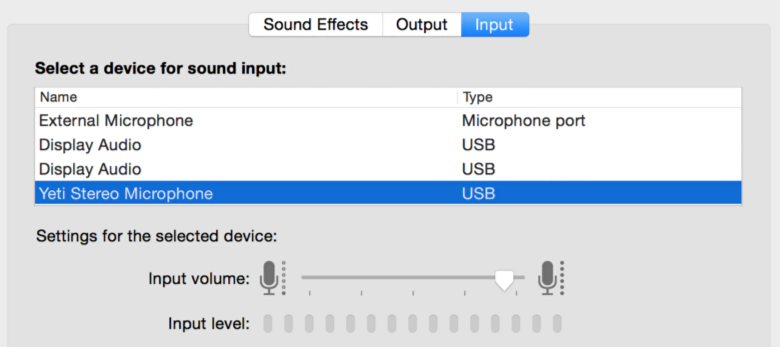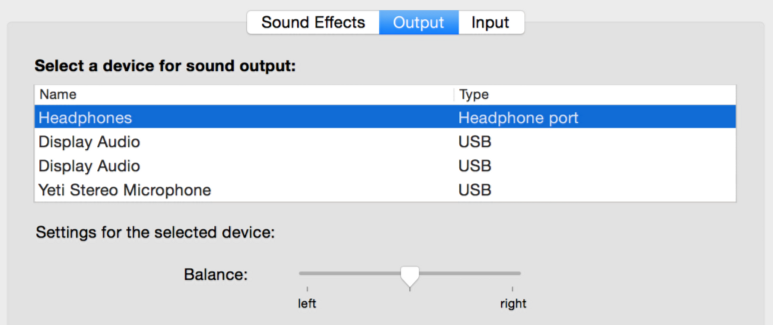 You can see Apple's instructions on how to check the configuration for Sierra here.
Mac: Adjust your computer's sound input settings
Mac: Adjust your computer's sound output settings
Additional Tips
I can hear the host, but the host cannot hear me.
This may not be a problem at all: not all hosts enable you to unmute your mic. Submit a question via the online question form to ask if you should be able to unmute yourself.
If you are having trouble after being previously connected, sometimes a refresh will fix the problem. You can refresh the browser window by hitting the refresh button in the browser toolbar, the F5 button on your keyboard or the combination of the keys Ctrl + R on PC or Command + R on Mac.
If you still can't connect, or if you get connected for a few minutes and then disconnect after a certain amount of time, you may have a security setting in your network, on your computer, or a plugin in your browser that is interfering. You can try to temporarily disable those programs/plugins, then restart your browser and try the call again.
Sometimes, there are simply problems on the internet, either with your direct internet provider or on a "hop" between your provider and our servers. These kinds of problems are intermittent and usually clear themselves up, but to fix the immediate problem, you may want to try webcast or phone instead.
For general network troubleshooting and updates that might help you fix the problem, also follow the steps in this article.