This article is for event hosts, if you are an event guest read our article for guest connections here.
As the host you can connect to your scheduled or unscheduled calls from the Conference Line > Connect to Conference Line area or by simply dialing in with your host PIN code. As a host you should not use the Broadcast (online webcast) to listen during an event as it will almost always cause echo, if you want to know your status you can use the 'Who's Here' tab during the live event.
Connecting to the Conference Line Instructions
For your scheduled events you access the Control Panel for the event by Method 1: click Conference Line > Connect to Conference Line in the top left or Method 2: Scheduled Events > Control Panel > Call In tab.
Method 1: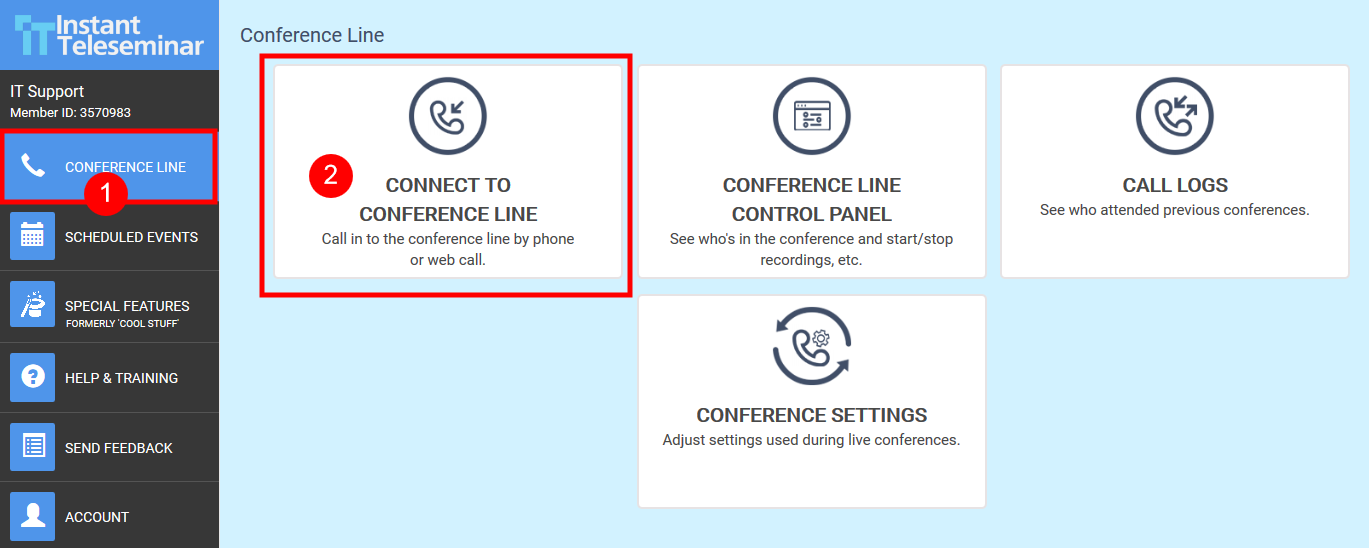 Method 2: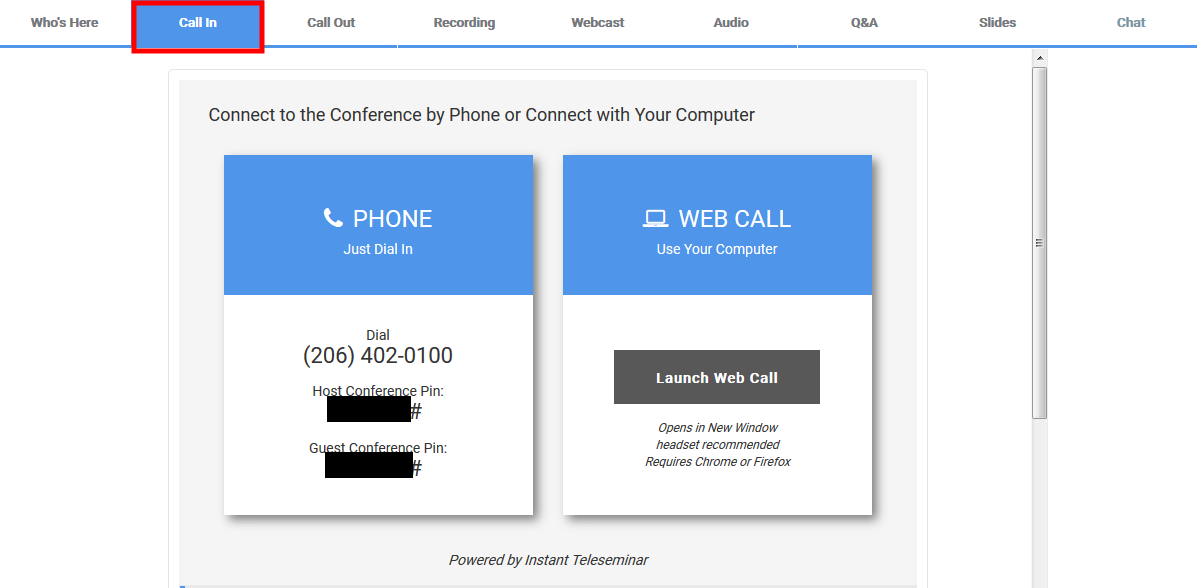 Once in the Connect to Conference Line area or the Control Panel's Call In tab, choose your connection method, Phone or Web Call, then follow the instructions to connect.
Phone: Dial our main (206) 402-0100 or one of our International Numbers. Dial the number and when prompted enter your account's host pin code followed by the # key on the dial pad.
Note: Premium or higher service level is required for you or your guests to use our International numbers.
Web Call: If you are using Firefox or Chrome as the web browser with a laptop, desktop or android device you can use our Web Call to talk and listen using your computer's microphone and speakers. Simply click the button labeled 'Launch Web Call' and follow the prompts to connect.
When you launch web call, your browser may ask you for permission to access your microphone. Click 'allow' or 'always allow' if prompted. We generally recommend using a headset over a standalone microphone. Tip: Rick recommends a USB headset from Sennheiser.
Something to note is that when launching Web Call it will always open in a new popup window which must be left open to stay connected, but you can feel free to move, resize, or simply minimize the window.